About Us
We at Jaynath Plastic began our journey with humble beginnings in the year 2010. Under the mentorship of inspiring Mr. Dhilen Joshi, we have taken our firm to national levels of success in the Indian marketplace. We are a well-regarded manufacturer of various GOP Dori, Braided Rope that are used in different areas of work on a regular basis. The braided ropes served by us are acclaimed as the premium & top class ropes that are available in the markets across the country. Our associates including retailers, resellers, industrialists and other individuals praise the quality that we provide to them at cost-friendly prices. This is why, they vouch for our company to many new customers. The range which we are providing to them encompasses Monofilament Braided Rope, Braided Rope 1.5mm, Braided Rope 32-Ply, Braided Rope, GOP Dori (16-TAR), Double Braided Rope, Monofilament Rope and many other items.
Through our customer-centric workflow and management, we have become one of the foremost preferences of the customers. And, all we seek for is to maintain long-lasting and progressive relations with them.

Our Policies
For sustaining a forever rising business in this competitive field, we are following a certain set of policies which include:
To stay prepared for any bulk demand of customers
To stay updated with the latest quality standards in domain
To stay focused on achieving highest form of customers satisfaction
To stay well scheduled and organized in managing the organizational processes
To stay employee centric by providing them opportunities for learning, growth and promotions

Quality Management
We are a quality conscious manufacturer who adhere to all latest norms and guidelines that are followed by industries in respective domain. To produce the finest quality of high-in-strength braided rope, we are procuring the best raw material that is available in the entire marketplace. Our modern quality management practices enable us to maintain highest level of quality control in the overall production of large quantity of products. The QC experts at our firm make sure that every supplied Braided Rope 1.5mm, Braided Rope, Monofilament Braided Rope, GOP Dori (16-TAR), Braided Rope 32-Ply, etc., by us is perfectly finished from one end to another.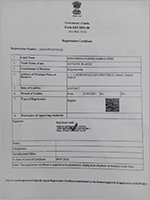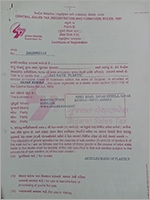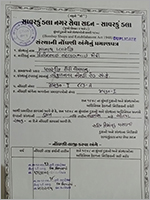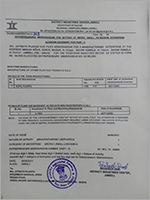 Read More